Downtown Austin Condos
Living the Downtown Austin Lifestyle
Downtown Austin has one of the fastest growing urban centers in the country. With seemingly endless investment in the tech sector and local culture, it is as vibrant as it is luxurious. Downtown Austin has become a condo owner's town. With the majority of the downtown development happening in the last decade or so, the majority of the developments feature modern amenities, great concierge services, parking, and more. In terms of luxury, condos such as the W, the Four Seasons, and the Austonian offer unparalleled penthouses for those looking to upgrade their existing real estate or lock down a ritzy secondary residence.
Downtown Austin Lifestyle
Sixth Street, the Warehouse District, Uptown, West Sixth, Congress Avenue, 2nd Street District, Capitol Area – they're all Downtown Austin districts that offer entertainment, shopping, dining, and more. In terms of affordability compared to other established urban areas, you get comparable nightlife offerings for a much lower cost of living. There's really something for anyone in downtown Austin, it's just about knowing where to look.
Downtown Austin Penthouses
Each of Austin's high rise condos offers penthouse options designed for the ultimate in luxury and lifestyle. With amazing panoramic views of everything from downtown to the hill country, open floor plans that allow owners to customize their layouts, rooftop decks, and multi-floor condos, Austin's downtown penthouses rank up there with the same from other legacy cities like New York City, Los Angeles, and Houston. Penthouse amenities differ from high-rise to high-rise so be sure to get in touch with Juanita for availability and specifics.
Secondary Residences in Downtown Austin
It's no surprise that many of the renewed interest in Downtown Austin is coming from out-of-towners wanting to set up a secondary residence and take advantage of various centrally located festivities such as SXSW and F1. People with the available income choose Downtown Austin as a secondary residence for it's convenience and the upscale lifestyle that it affords.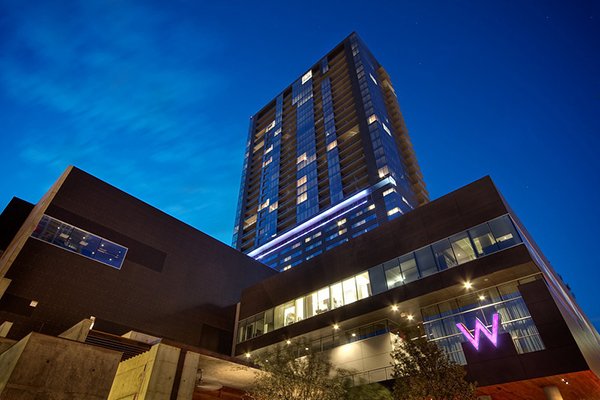 The W Residences is an upscale condo community located in the W Hotel in the 2nd Street District of Downtown Austin. With its modern luxury appliances and green design, the W Residences are highly sought after by both residents and those seeking a second home. The W features 1, 2, 3, and penthouse suites. For availability, please get in touch with Juanita.
The Four Seasons Condominiums is the ultimate in old-school, cruise liner luxury. Located just off of Cesar Chavez and San Jacinto along the banks of Lady Bird Lake. With ample resident amenities, including a 24/7 concierge, open floor plans, and the lifestyle that only a brand like the Four Seasons Hotels and Resorts can offer. Condos are usually priced in the millions, so please get in touch with Juanita for availability.
Additional Condos
360 Condominiums, Austonian, Spring Condos, Milago Condos, Seaholm Condos, Austin City Lofts, The Shore Condos, Plaza Lofts, 5th & West Condos, Brazos Place, 70 Rainey, Waller Park Place, Brown Building, 5 Fifty Five Condos, Avenue Lofts, Sabine on 5th, Brazos Lofts, Towers of Town Lake, Cambridge Towers, Barton Place, The Bowie, Seven Apartments, The Monarch, Skyhouse Condos, 99 Trinity
About
From the W Residences to the Four Seasons penthouses, Downtown Austin has one of the most vibrant condo markets in the country. Live the Downtown Austin lifestyle.
Contact Juanita
Sign Up for Email Updates